Wedding Program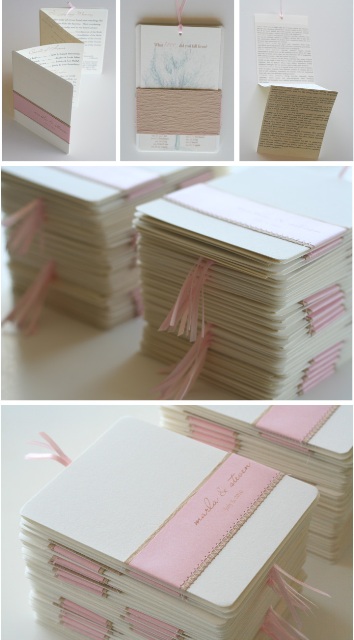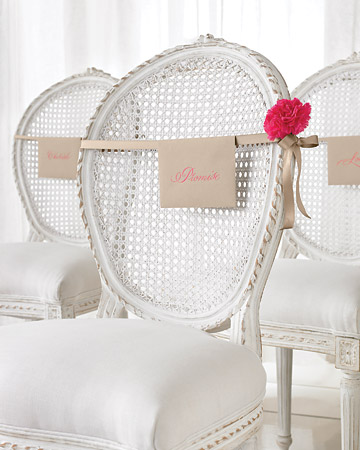 Your wedding ceremony may be the most intensely emotional, honest event of your life -- but it is also likely to be the most theatrical. And, as at any great performance, the members of the audience will appreciate having a program to follow.
A wedding program is never considered a necessity -- which is what makes it so nice. It is a winsome little extra that shows you've tended to all the details. And because it is not required, it is not subject to strict rules of etiquette, which makes creating a program an easygoing, creative endeavour. But the program is no mere vanity: It serves the rather noble purpose of guiding your guests through the ceremony you've planned so carefully, and it provides you with a way to communicate with everyone who has come to share your day.
As guests arrive, they will pick up one of these programs offering clues to the mood of the event.
So, wedding programs are one of the little details that add that extra special something to your big day. They are not only a record of your ceremony; wedding programs help guests feel included and understand what is happening, and they introduce your bridal party. And of course, they'll look beautiful in your scrapbook!
You might want to consider including a program if you anticipate any of the following :
-Help your guests to be involved in the wedding ceremony, specially If you are having a religious or traditional wedding, with many guests who are of another faith or culture
Your guests don't know your wedding party. When you're a guest at a wedding, it's always nice to know who the maid-of-honor is, and why she was given the title.
You have poems or readings that might be difficult to understand. If you wrote a poem or selected a Bible passage that's especially important to you, your guests might get more out of it if they're able to read it over at their own pace.
Memorials: In this day of happiness, we would like to remember those who are no longer with us
A short sentence about each of your bridesmaids and groomsmen, describing why they are important to you.
An explanation of the significance of the location, theme, first dance song, etc
If you have many people who you need to thank
Elements of a wedding program
The cover - typically includes the date and/or the names of the couple. It may also include the location and time of the ceremony, a picture, or design element (such as a flower, scroll, etc.)
The order of events - if you haven't already included your names, wedding date, location, and time on the front cover, consider listing that information on the inside just before the order of events. Then list what will happen during the ceremony, including processional music, greeting, readings, prayers, exchange of vows, ring ceremony, unity candle ceremony, pronouncement of marriage, recessional music, and any other ceremony music. Your list may not include all of these elements, and it may include some traditions not listed here. Be sure to list the events in the order they will occur.
Members of the bridal party - this is a simple list of the names and roles of your bridal party mentioning the names of the Officiant, Parents of the bride, Parents of the groom, Stepparents of the groom, Grandparents, Maid of Honor, Best Man, Bridesmaids, Groomsmen etc.