Civil Ceremony: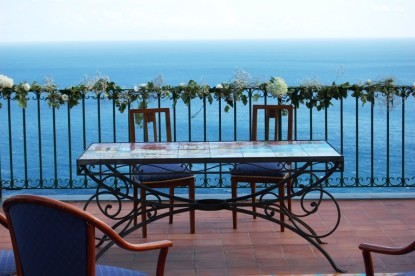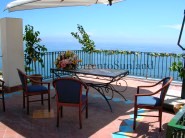 Civil weddings in Positano take place at the local town hall. The building itself is a typical Mediterranean Style building boasting a very characteristic interior with a big and wonderful terrace outside in which weddings are celebrated framed a view of the sea where spouses can enjoy amazing vistas of the bay of Positano while exchanging their wedding vows.
Catholic Ceremony: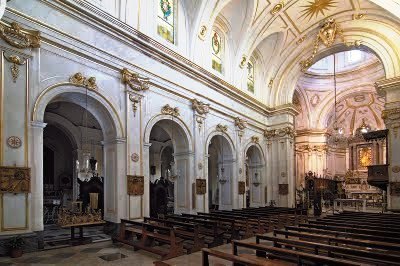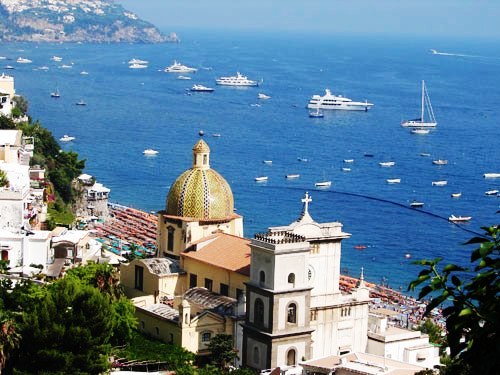 The magnificent Santa Maria Assunta church built in the 13th century is located in the very heart of Positano only a few minutes walk to the main beach. This church is reachable through a very romantic street covered with arches of bougainvilleas in bloomcated. Plenty of prestigious elements such as bizanthyn mosaics, "majolica cupola", and beautiful icon of the Black Virgin with child that the legend says came from the sea, your religiuos wedding will be an extraordinary experience.
Protestant Ceremony: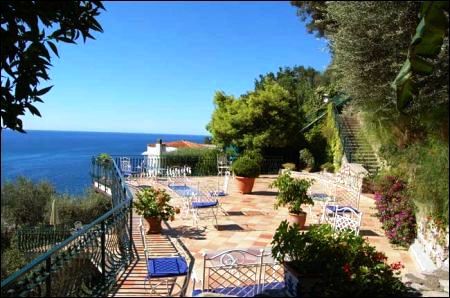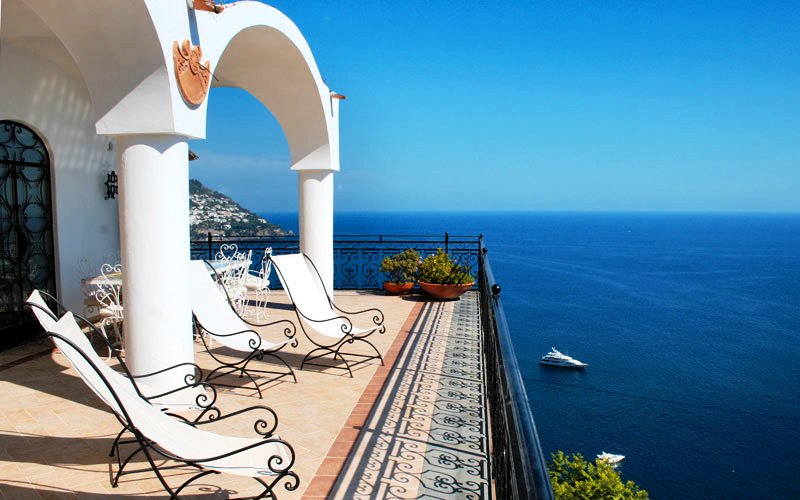 Protestant weddings in Positano can be held in local luxury hotels or private Villas. These venues offer the possibility to perform the ceremony on a panoramic terrace overlooking the sea or a small botanical garden suitable for an intimate and romantic ceremony. You can choose, the various locations for the special wedding you desire.
Symbolic Ceremony: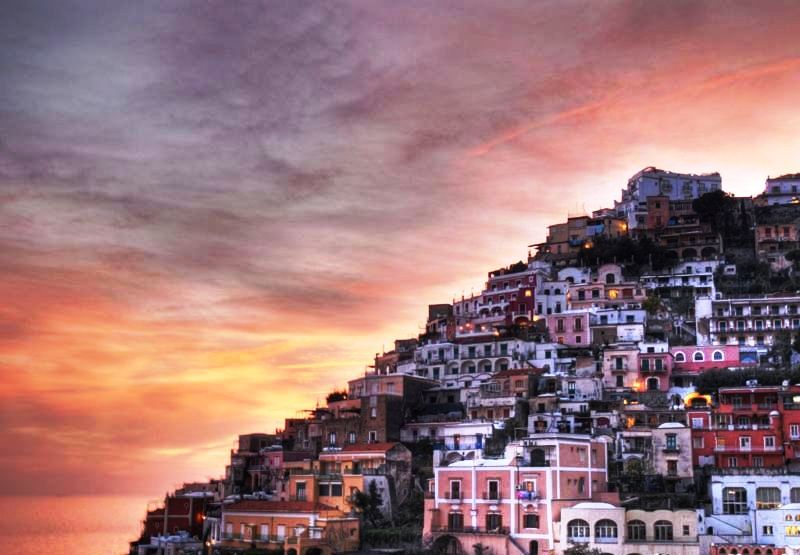 Symbolic weddings in Positano can take place either in the luxuriant botanical garden of an 18th century palace in the heart of town, the panoramic terrace of a beautiful hotel, in a private sailing boat, or in your own self-catered villa. You are spoiled with choice for your unforgettable wedding in Positano.