Luxury Hotels: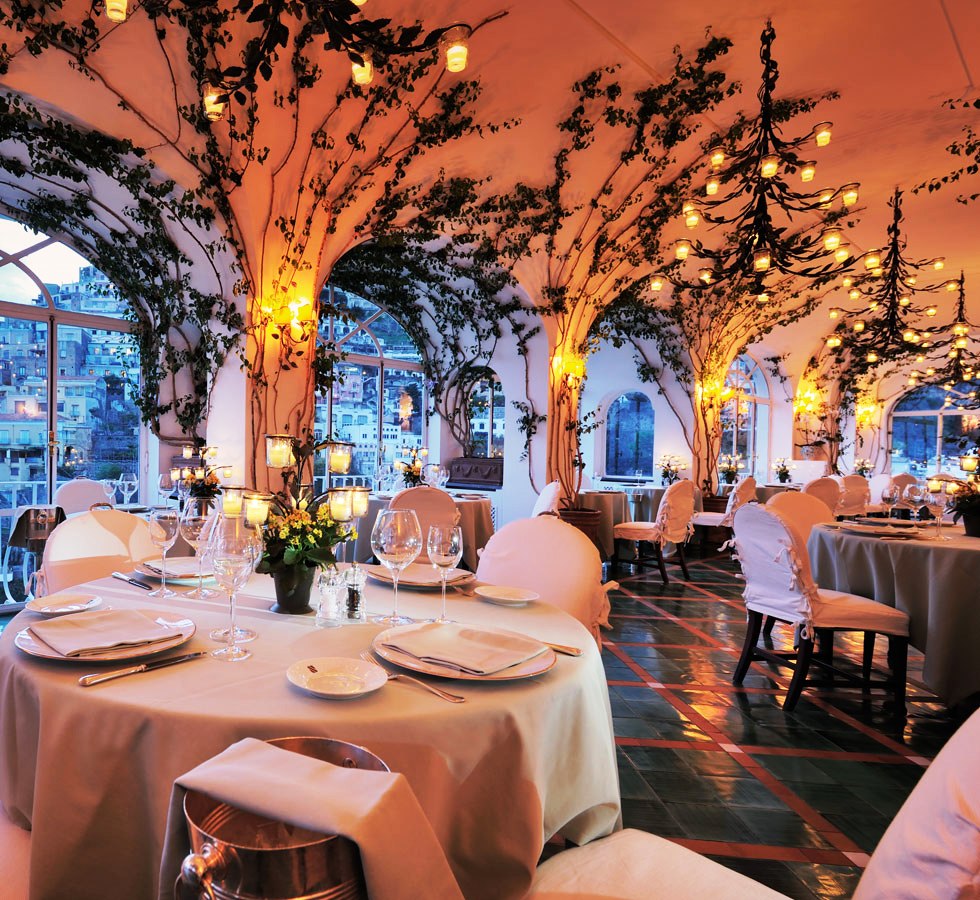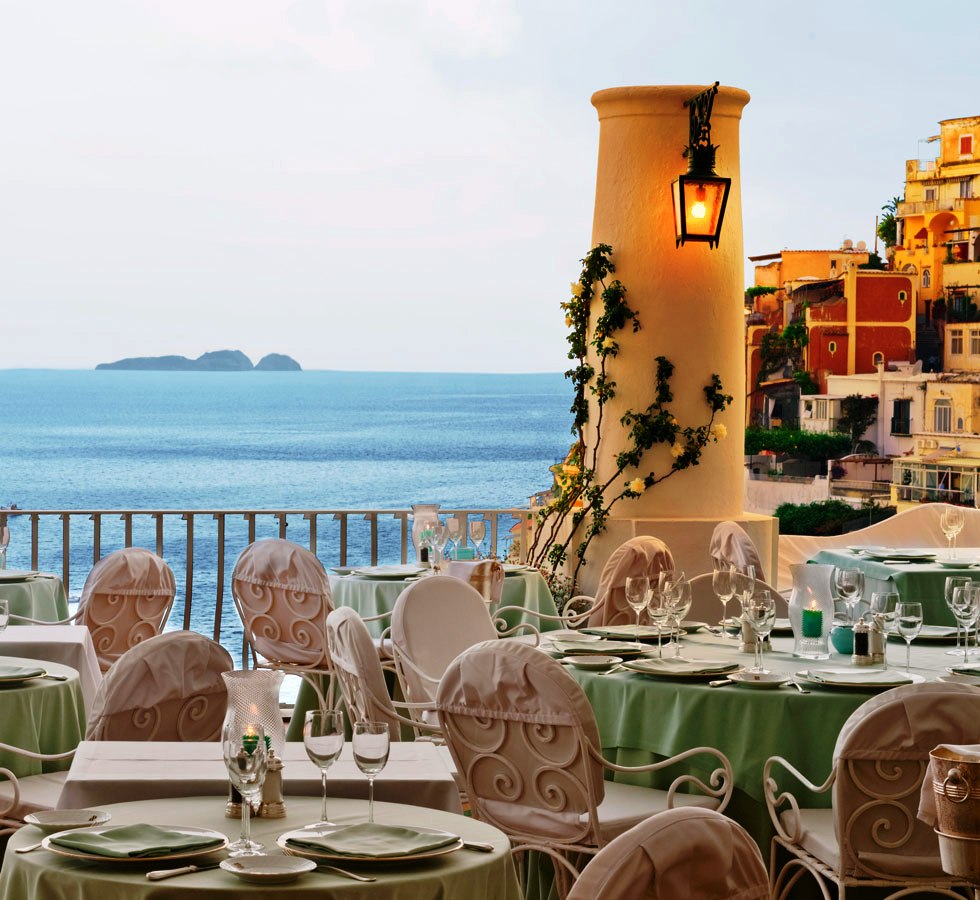 Positano is one of the most sought-after location in the world and its Hotels are really works of art, venues not easy to find elsewhere. Elegant and historic Hotels where in the past the fishermen of Positano used to dress up pirates and reenact the Saracen incursions which were once an all too frequent occurrence in this part of the Mediterranean. Romantic Hotels with terraces from where gorgeous views of the sea surrounding the Amalfi Coast can be seen. A good combination of charme and luxury makes a Hotel in Positano a perfect choice for your wedding celebration.
Botanical Gardens: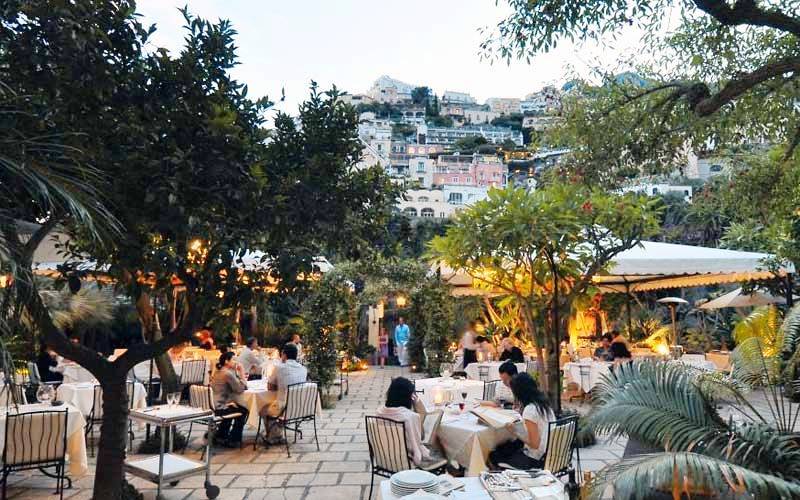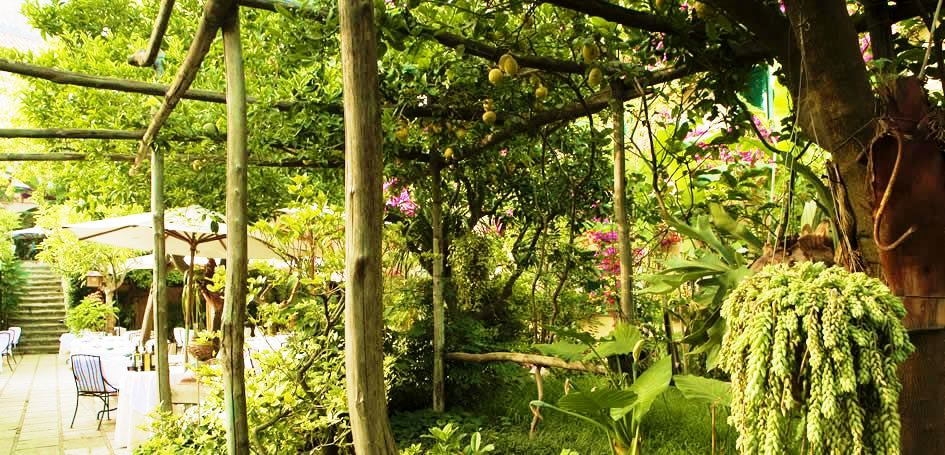 Celebrating your wedding in the garden in the evening will be one of the most magical experiences of your reception in Positano. Possibility of holding a reception in the terraces or gardens lit up by torches. We consider this one of the best options for a very sophisticated and romantic wedding reception. This spectacular garden, authentic and unique green island in the center of Positano,
combine perfectly colors and perfumes of Oranges and Citrus trees with tropical plants and thousand flowers, creating a dreaming and magical atmosphere.
Luxury Villas: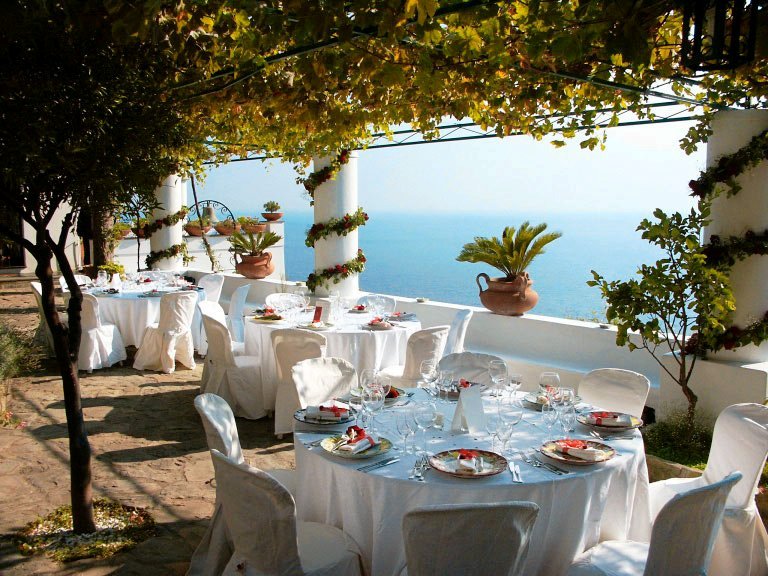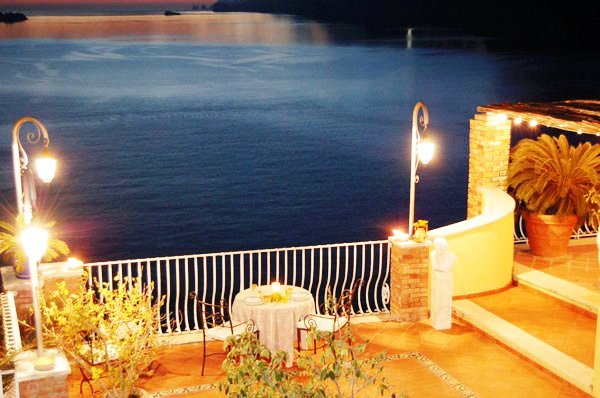 The most important day of your life should be celebrated in one of the most gorgeous settings in the world. A Positano Villa makes this special moment absolutely unique. Arches, columns and all the Mediterranean architecture elements combined with balconies right on the sea will let you remember your wedding day for all the years to come. Wide choice of villas right in the center or on the sea one more beautiful than the other.
Antique Palazzos (Palazzo Murat):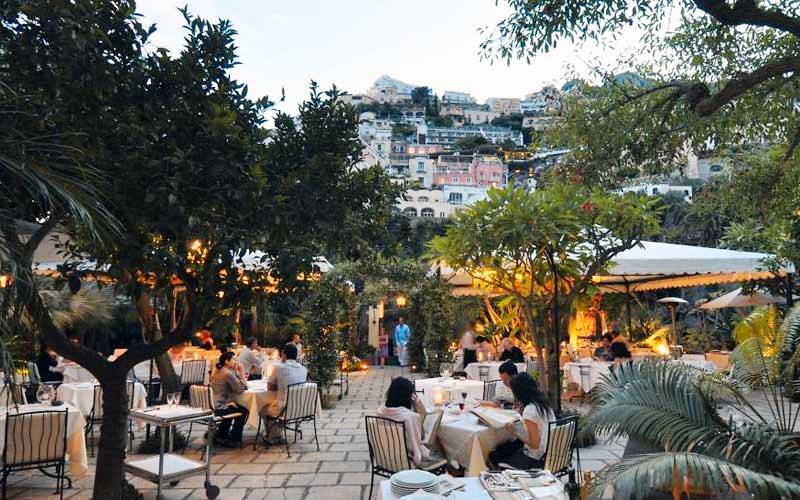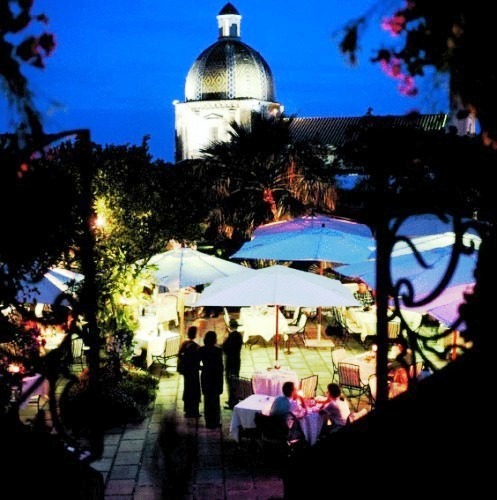 We love the romance of this elegant palace. Situated in the heart of all the action yet completely removed from the world outside; it is an ideal choice for elegant wedding receptions. Step through the beautiful arched gateway and you will be enveloped by a magical atmosphere of days gone by.
The architecture is certainly one of a kind as this was built as the summer home of a former Marshal of France and King of Naples. Original features have been maintained without neglecting all the modern comforts of a First class hotel.