Civil ceremony: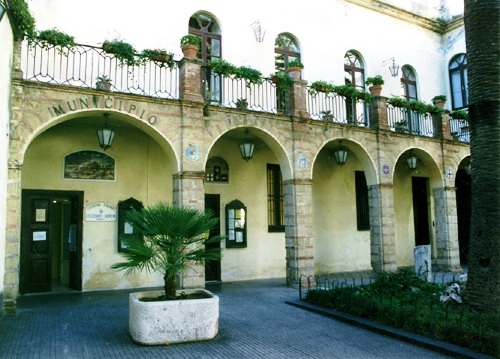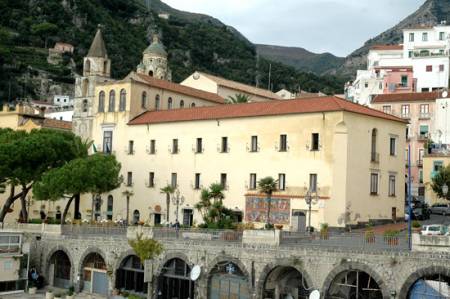 Civil weddings in Amalfi are performed in a simple yet elegant former Benedectine Monastery dating back to 1300 with a majestic courtyard palm trees, and columns..
The building faces the sea and is located in one of the historical point of Amalfi. Getting married in the town hall of Amalfi is a real privilege because it is considered to be one of the most ancient marriage hall of Italy.
Civil ceremonies in the town hall of Amalfi take place in the beautiful antique salon containing important documents and furnishing of the Maritime Republic of Amalfi.
Catholic Ceremony: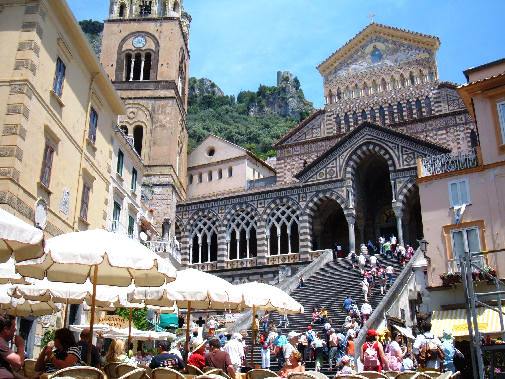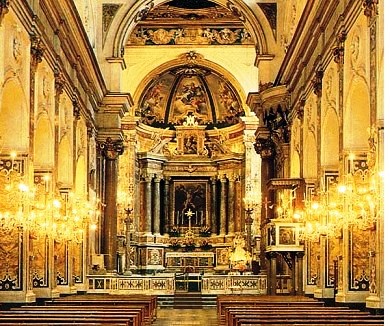 In Amalfi there are two churches where to perform a catholic wedding. The first one is certainly one of the most impressive churches of Italy, the historical Duomo of St. Andrews, located in the main square. Its present façade, brilliant with Byzantine mosaics, is in Oriental style. The Duomo rises proudly at the end of steep steps that dominates the lively piazza where it is possible to admire a beautiful 18th century fountain. If planning an intimate wedding it is worth to consider a catholic wedding ceremony in the secluded chapel of S. Antonio annexed to a former medieval convent founded by St. Francis in the 13th century. The interior of the church is very picturesque with a single nave and decorated with valuable frescoes.
Protestant ceremony: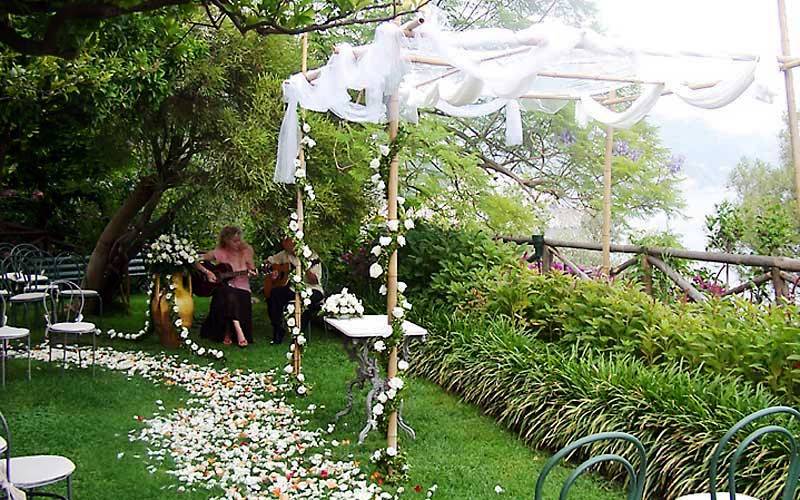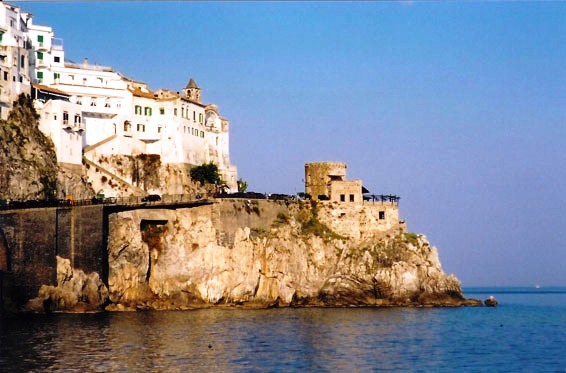 Amalfi is rich of beautiful locations where to celebrate an exclusive protestant wedding. there are no chaples available for this kind of wedding but many amazing hotel terraces overlooking the sea, gardens and private towers, terraces and other special locations. But if you prefer a religious location, a breautiful Cathedral right on the sea not far from Amalfi is available.
Symbolic Ceremony: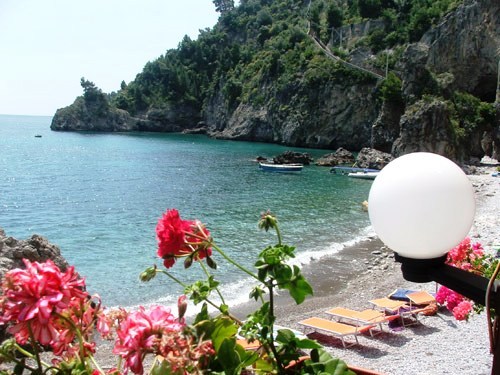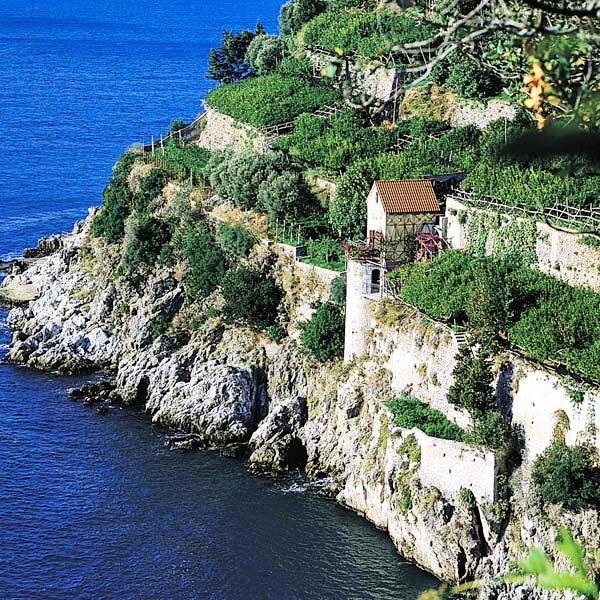 Amalfi with her magical landscape, colorful Mediterranean houses and vibrant atmosphere certainly offers amazing venues for a symbolic marriage ceremony. Luxurious hotels with panoramic terraces overlooking the sea are perfect settings for an outdoor blessing ceremony or why not to consider a wedding in an impressive Saracene's tower on the sea, with spectacular vistas of the sea and the village of Amalfi?